Every day at work, at around 12.30pm, one of the council street cleaners will do her round outside of my office where I currently work. She pushes her cart, sweeps up old cigarette butts and crisp packets, before taking a 5 minute breather on the park bench. At around 12.45pm, the man I can only assume is her husband comes strolling out from one of the side streets with the tiniest and most excited pug puppy I have ever seen. The pug pulls his owner over to the lady, who meets him with almost equal excitement, and they have a little walk around the green patch of scenery close by, sit down, and have a little lunch break together.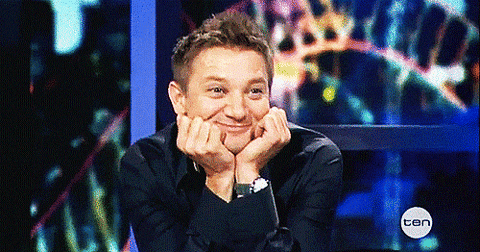 I have watched them enough times while I am waiting for my documents to print or for certain files to finish copying, that I have their routine down. I am very much a people watcher – leave me at a little coffee shop with a massive mug of tea, my book and a nice window seat and I could happily spend my day there watching the many passers by go about their business. It is one of my little pleasures in life, and one I wish I could do more. Plus, I genuinely believe that a proper cup of tea can cure all ailments…so that always helps!
The last couple of months have been pretty stressful for me for a whole array of reasons and while I sat watching the little pug bounce happily around his owners' boots, I began wondering if it would ever be possible to be as happy as that little doggo. I feel that this is something that has been left off of the curriculum at schools: How to be happy. More importantly, how to be happy wherever you may be in life. Yes I may be 25, and as far as society is concerned I am a fully functioning adult that should be more than capable of looking after myself. In reality, I am not…or at least I don't feel like an adult. I still live at home with my parents, I'm still on their car insurance and I have only very recently finished my education and managed to get my foot onto the career ladder of my choice. All the while I have my peers – or worse, the younger generation – working in high flying jobs for better pay, with their own mortgages and living the life that I at 16 thought I should be living at 25.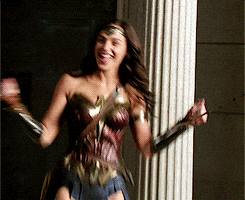 However, every now and again I am reminded that life is short: With all the horrible things going on in this world from terrorist attacks, mass shootings and the threat of nuclear war, I am reminded that time is fleeting. My first 25 years have flown by and I already feel like I wasted so much of it worrying about things that did not even deserve a minute of my attention. Who cares if my hair is getting frizzy? Why do I care if I look tired or have bags under my eyes? Last night I stayed up until midnight (for the first time in months may I add) and watched a movie with my Dad, eating biscuits and candy and laughing about the events of Geordie Shore. Was I tired the next day? Ashamedly so. Did I regret my choice? Hell no. The little things in life, as cliche as it sounds, really will become the most important things.
So this is my message to you, lovely few of you who will read this, or stumble across it late at night by accident: Enjoy the little things. So what if your thighs are a little bit thick?! Revel in the fact that your legs are strong enough to carry you wherever you need to go. So what if your hair is super untame and won't style right? When you're 80 with thinning grey hair you will long for the wild locks of your youth. Ignore the negativity that other people will try to force on you because at the end of the day, the only person you need to impress is you. You are the only person you will have to live with every second of every day for the rest of your life, so you might as well learn how to love the little things that make you special.
Let me know what makes you guys grateful. What little everyday things make your day infinitely better?